Polished Concrete Flooring for Winnipeg & Surrounding Areas
A Versatile Low Maintenance Flooring Solution,
Ideal for a Variety of Applications.
Polished Concrete Floors, Winnipeg
Polished Concrete Floors in Winnipeg is becoming the floor of choice for everyone from retail outlets to residential home owners. In the Winnipeg, Winkler, Brandon, Portage la Prairie, and Steinbach areas of Manitoba, polished concrete floors have proven cost effective solutions for warehouses, auto dealerships, restaurants, office buildings, and manufacturers. In fact, polished concrete flooring is the lowest maintenance floor solution available for concrete.
Polished concrete floors have many advantages over traditional flooring types. Not only are they are durable, economical and attractive, they can be dyed in many colors or design finishes to create the special effect you like.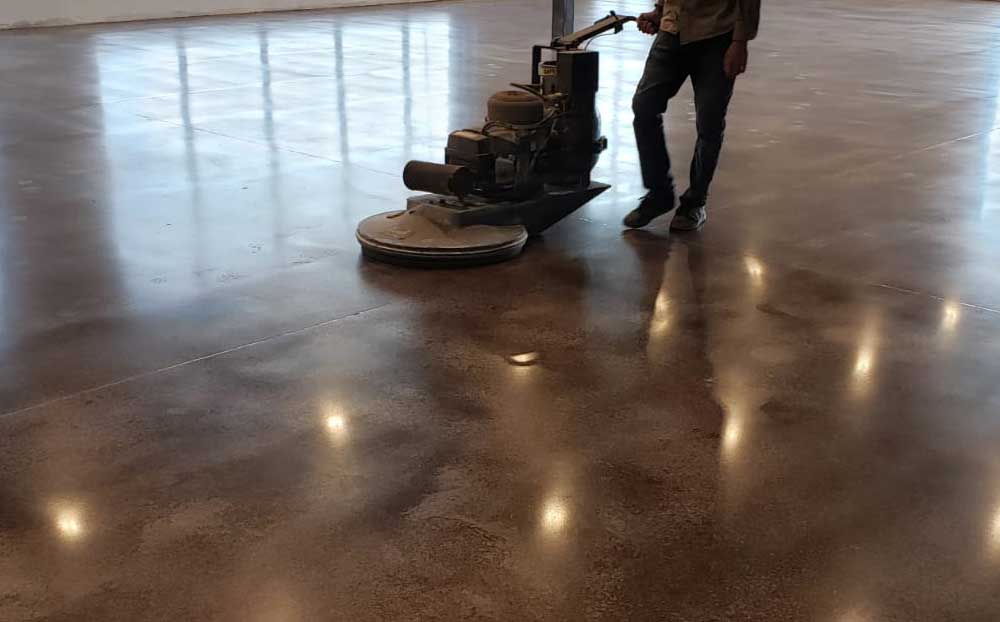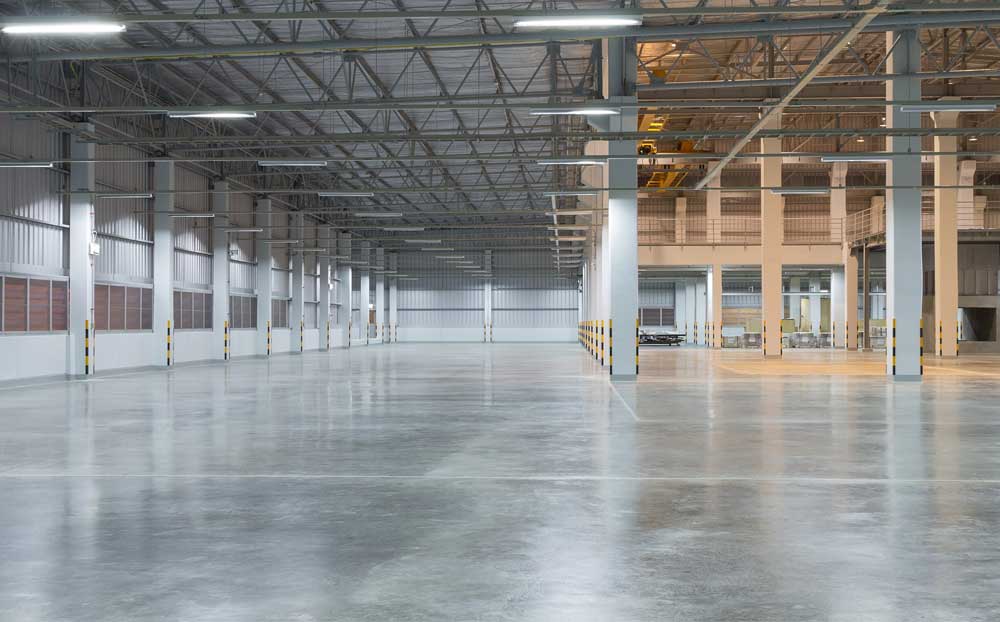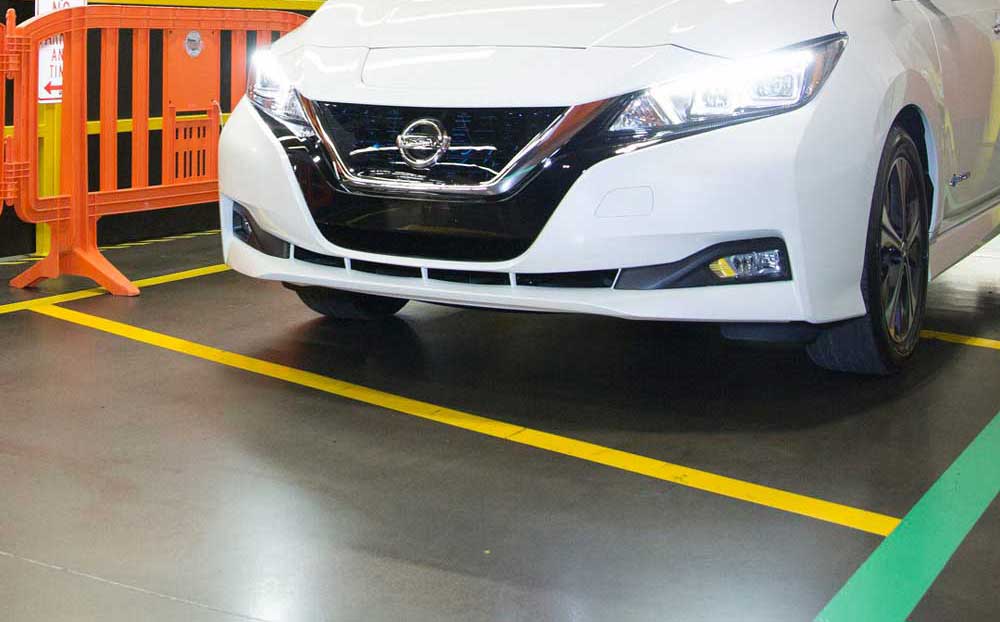 When installing polished concrete flooring we do not cut corners. For each job we perform all the necessary steps are taken to properly prepare your floor to ensure a flawless, long lasting finish. This includes repairing all surface cracks, leveling uneven floors, grinding floors for desired exposure, densifying and hardening the surface, polishing, and sealing.
Castle Stone will progressively grind your floor to obtain the desired degree of shine or smoothness you prefer. Your floor is ground and polished before any decorative work is done to remove imperfections and stains. Hardeners and sealers are then used to level, increase the density of, and seal your floor.
Finishes for Polished Concrete Floors
There are a wide range of finishes available for commercial and residential use. Custom and unique quartz finishes can be obtained that are strong, durable and scratch resistant. You can choose between a matte or glossy finish and add a unique design such as a business logo.
Benefits of Polished Concrete Floors
High Durability – Polished concrete flooring is extremely strong and durable with a life-span that far surpasses other floor covers. It can withstand heavy foot and equipment traffic and is difficult to damage.
Low Maintenance – A properly installed, sealed and maintained polished concrete floor can last more than a hundred years. Dirt, grime, and other debris are easy wiped off. Damp mopping once a week to remove scuffs and water marks is all that is usually required. Additional maintenance may be required with other types of floor finishes. Polished concrete floors do not require any waxing or stripping to maintain the sheen.
Cost Effective – The long life-span of polished concrete far surpasses that of other floor coverings. This means money can be saved as there is no need to remove and replace worn or damaged flooring. The cost saving and long life expectancy of this type of flooring have made it the new choice for offices, schools, retail stores, offices, clinics, and restaurants.
Aesthetics – The choice of colors and texture effects for concrete floors is limitless. We love to bring to bring old drab concrete surfaces to life.
Sanitary – Properly polished and sealed concrete floors are non-porous, meaning they prevent liquids and contaminants from getting into the concrete. This is why many health facilities and the hotel and hospitality industries are choosing this type of flooring over others. Done properly, the surface of your floor should resist bacteria and other similar contaminants.
Safety – While we can create high gloss finishes that can be slippery when wet, we frequently install non-slip epoxy coatings to help prevent slip and falls.
Brighter – High gloss finishes help increase ambient lighting. The increased light reflectivity makes this type of flooring ideal for retail outlets, showrooms, restaurants, and office buildings where a clean, bright, and professional image is required.
Chemical & Solvent Resistant – Polished concrete floors can be sealed with a chemical-resistant epoxy to protect your floor against harsher chemicals and solvents.
Environmentally Friendly – Polished concrete floors do not contain harmful Volatile Organic Compounds (VOC) unlike that of carpeting, hardwood floors, and vinyl flooring materials.
Residential & Commercial Uses
Residential – Some of the most common uses for residential polished concrete surfaces include kitchens, dining areas, verandas, patios, porches, pool decks, basements, and garages. For homeowners, concrete polished flooring means the elimination of dust, easy maintenance, and environmental friendliness.
Commerical – For commercial areas, polished concrete is more resistant to high foot traffic and needs little maintenance. The hard polished concrete finish is a very sustainable flooring option since it doesn't require any adhesives or hazardous cleaners. Polished concrete is frequently used for retail outlets, restaurants, showrooms, warehouses, gyms, offices, hospitals, and clinics.
Service Area
We service the Winnipeg, Winkler, Brandon, Portage la Prairie and Steinbach. areas. For a FREE, no obligation quote give us a call at 431-775-5546.