Epoxy Flooring in Winnipeg
& Surrounding Areas
100% Solid Epoxy Floor Coating System. High Quality Finishes that are tough, durable & chemical resistant.
Leading Winnipeg Epoxy Flooring Company
Discover The Advantages of 100% Solid Epoxy Flooring
Need epoxy flooring in Winnipeg? At Castle Stone Concrete Solutions, we install only 100% solid epoxy flooring systems that are both attractive and long lasting. When done properly, epoxy flooring can last up to 25 years. For all epoxy projects we undertake in Winnipeg, Winkler, Brandon, Portage la Prairie, and Steinbach Manitoba, we use only professional premium epoxy coatings for a tough, durable, and chemical resistant finish.
A solid epoxy holds its thickness as there is no water or solvents evaporating while curing. This makes our epoxy floor coatings more abrasion resistant, chemical resistant, and stain resistant. Epoxy floor coatings are an excellent choice for protecting and beautifying concrete floors. They're not only attractive and long lasting. They can withstand heavy loads.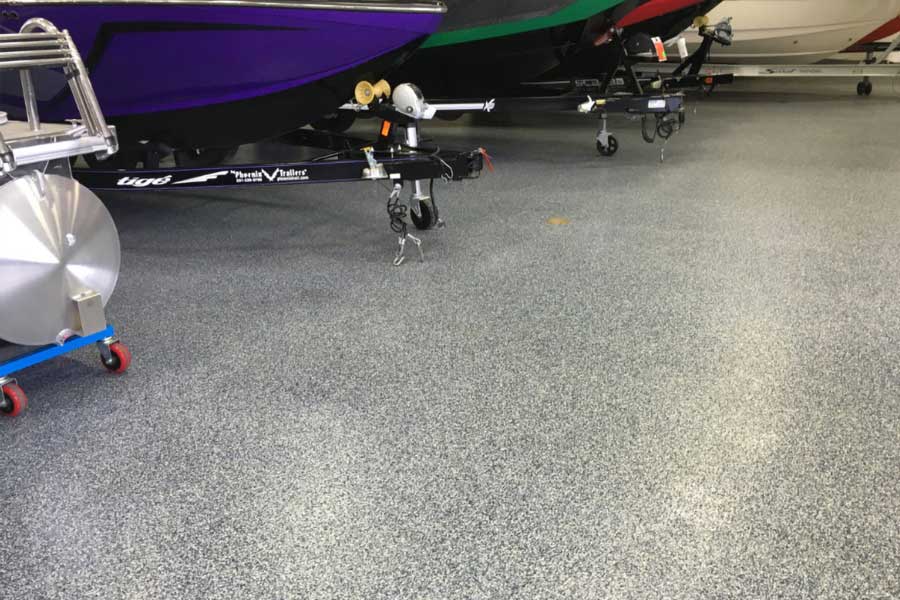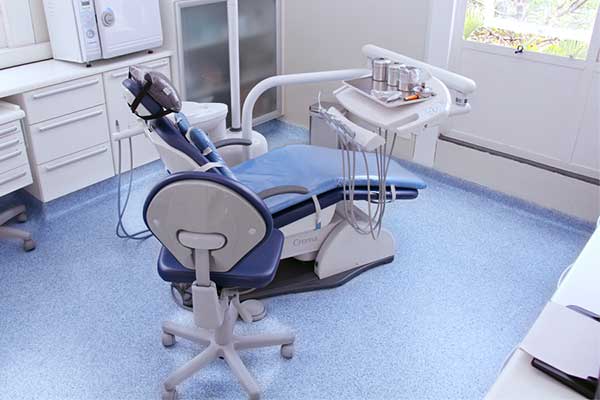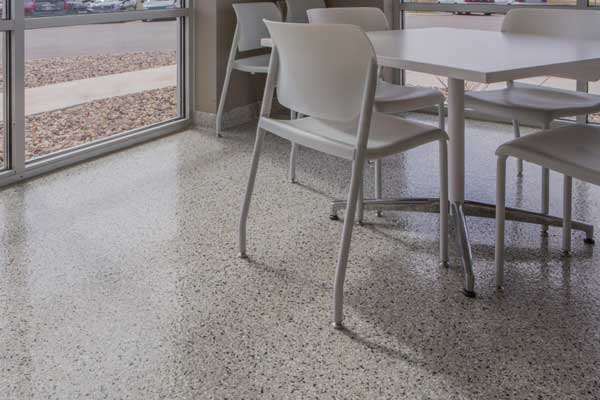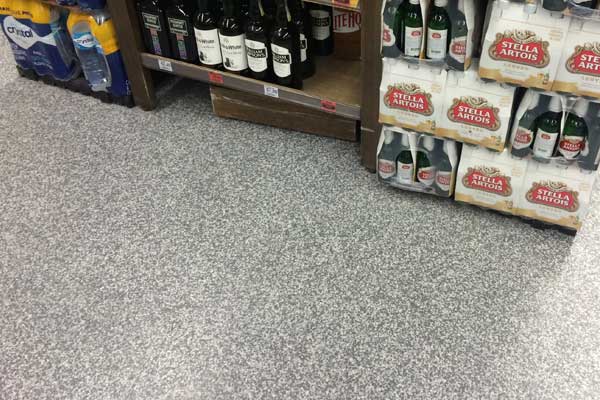 Epoxy Floor Coating Uses
Epoxy flooring is growing in popularity all across Manitoba. From garage floors, to basements, to laundry rooms, epoxy flooring is chosen as a durable, affordable, and attractive solution. With so many decorative options to choose from the possibilities are limitless.
Commercial uses for epoxy flooring now include the hotel and hospitality industry, hospitals, businesses, retail stores, showrooms, kennels, and
warehouses. Epoxy floor coatings are also used in many industrial and institutional facilities that include manufacturing facilities, schools, and churches.
Choosing the Right Flooring Solution
While much of our work involves epoxy flooring solutions in the Winkler, Brandon, Portage la Prairie, and Steinbach Manitoba areas, we also provide polyaspartic, polyurethane, or polished concrete flooring. Selecting the correct flooring system depends mostly on where the concrete is located and what it's primarily used for. Urethanes are often mixed with epoxy for a stronger finish against scratching, corroding, yellowing, and heat/cold extremes.
Benefits of Epoxy Flooring Systems
Epoxy Floor Coatings – Colours & Finishes
Caste Stone offers decorative coatings from Sika and Chemtec that will enhance the look of any environment. Designers, architects and home owners are inspired by the innovative patterns and textures available to them.
Our Epoxy Flooring Process
After all items have been removed from your concrete floor surface, we use a dust free industrial grinder to prepare your floor. The grinding head consists of diamond blades that lightly cut your floor's surface preparing it for maximum adhesion. During the process, old stains and coatings are removed. Cracks are also repaired and uneven floors are leveled.
Once all the grinding has been completed vacuuming is required before an epoxy primer is applied. The best adhesion requires a clean floor, free of any dust, lime, sand, or other contaminants. The epoxy is then properly mixed for your flooring requirements and the process of applying the coatings and finishes begins.
Done properly, epoxy floor coatings are durable, waterproof, chemical resistant, and long lasting with little maintenance. You will find that a dust mop will provide for 90% of your epoxy floor cleaning duties.
For a FREE, no obligation quote on having epoxy floor coatings applied to your concrete floor call us at 431-775-5546.
Service Area
We provide epoxy flooring in Winnipeg, Winkler, Brandon, Portage la Prairie, and Steinbach Manitoba areas.