Garage Epoxy Flooring in
Winnipeg and Surrounding Areas
Attractive, durable and seamless finish that will
last you for many years to come
100% Solid Epoxy Garage Floor Coatings
For garage epoxy flooring in Winnipeg, Winkler, Brandon, Portage la Prairie, and Steinbach Manitoba, we use 100% solid epoxy coatings. Solid epoxy provides a safe non-skid surface, safe from petroleum products, solvents, acids and other types of chemicals. Installed properly, your new floor will look great and will last 20 years or more.
Preparing Your Garage Floor for an Attractive and Tough Epoxy Finish
At Castle Stone, we use premium quality materials for garage floors, to create a tough tight barrier that protects against salt, fluids, and everyday wear and tear. Prior to decorative finishes or epoxy applications, we use a dust free industrial grinder to prepare your concrete floor. The diamond blades of the grinder slowly smooth and prepare the garage floor for maximum adhesion. Any cracks or defects found are repaired and filled in before any coating is applied.
The entire job takes us up to two days. Within 24 hours after completion you can bring your vehicle(s) back in. We do not use any toxic chemicals during any part of the process. When completed, epoxy floor coatings are durable, waterproof, and chemically resistant.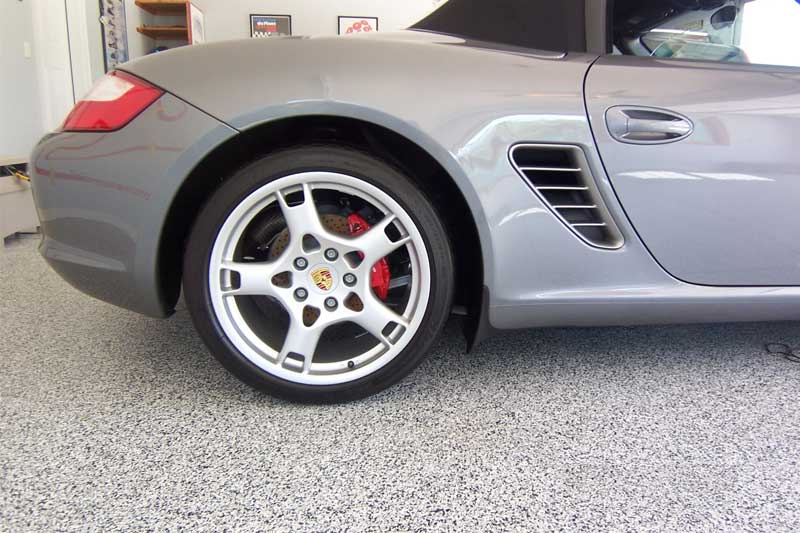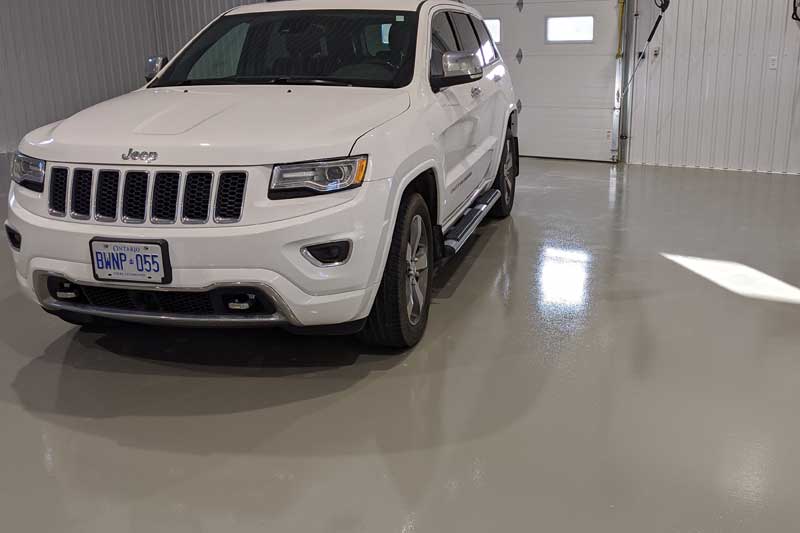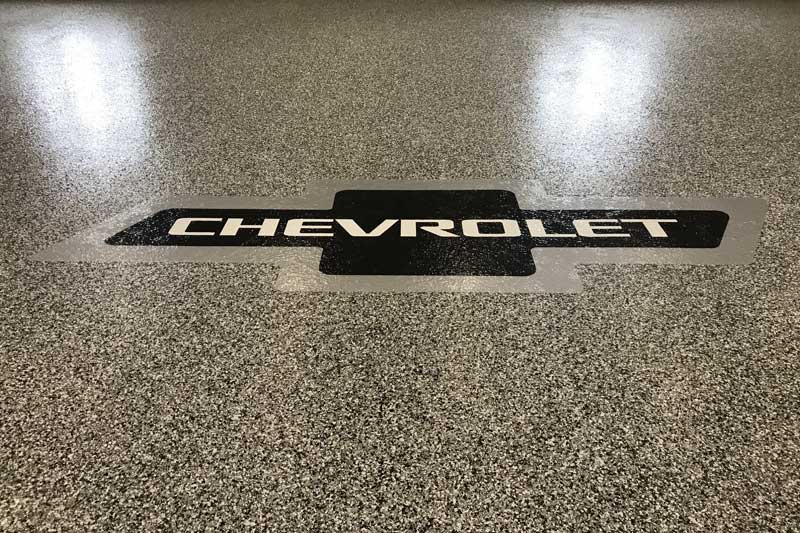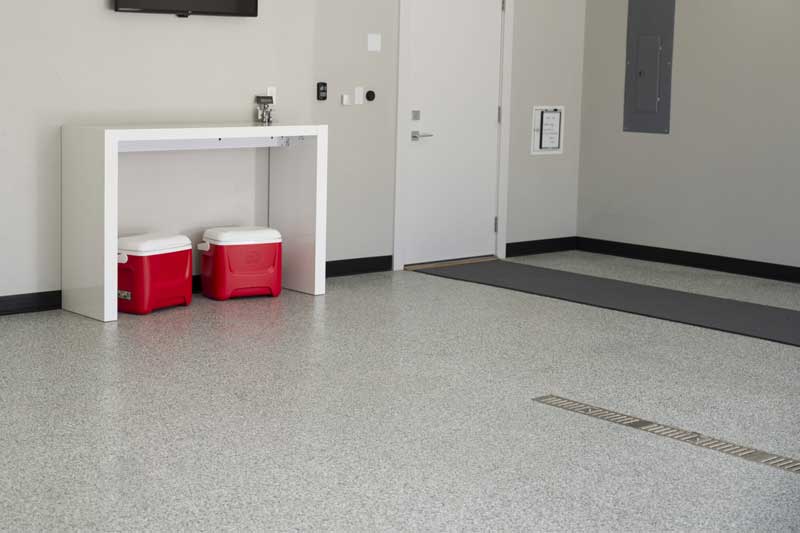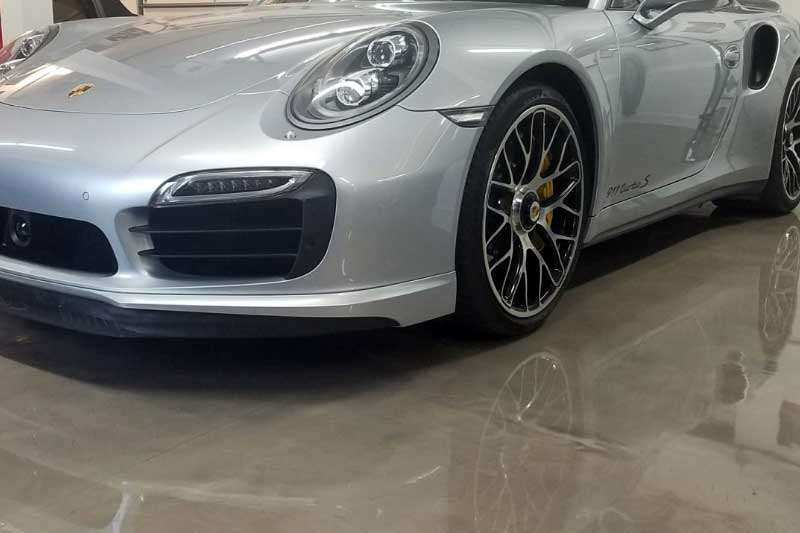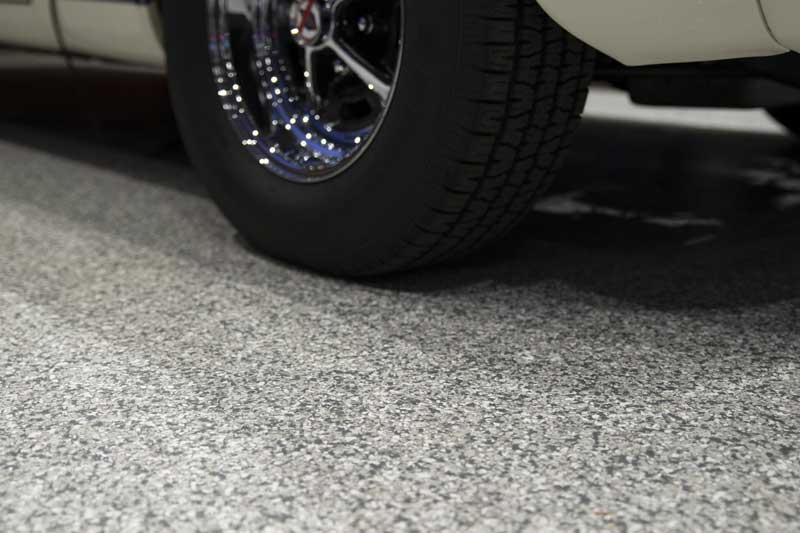 Benefits of Epoxy Garage Flooring
Colours & Finishes
There are many solid colours, textures, stains and dyes to choose from. From high gloss finishes to textured finishes that are less slippery, we can turn your garage floor into a vibrant and easy to clean surface.
Service Area
For a FREE, no obligation quote on having epoxy floor coatings applied to your concrete floor call us at 431-775-5546. We service the Winnipeg, Winkler, Brandon, Portage la Prairie and Steinbach Manitoba areas.