Tough, Durable Warehouse Flooring Systems that Withstand Impacts and Heavy Loads Without Damage or Wear
Choosing The Right Warehouse Epoxy Flooring System
for Winnipeg and Surrounding Areas.
Warehouse Epoxy Flooring Systems need to be tough, easy to clean, and able to withstand heavy loads. That's why the concrete flooring systems we install in Winnipeg, Winkler, Brandon, Portage la Prairie, and Steinbach Manitoba are formulated for specific industry needs. Our industrial floor solutions for warehousing include polished concrete, solid epoxy, or a specially formulated blend of urethane and epoxy. The solution used needs to be well suited to handle heavy duty forklift and industrial traffic on a daily basis.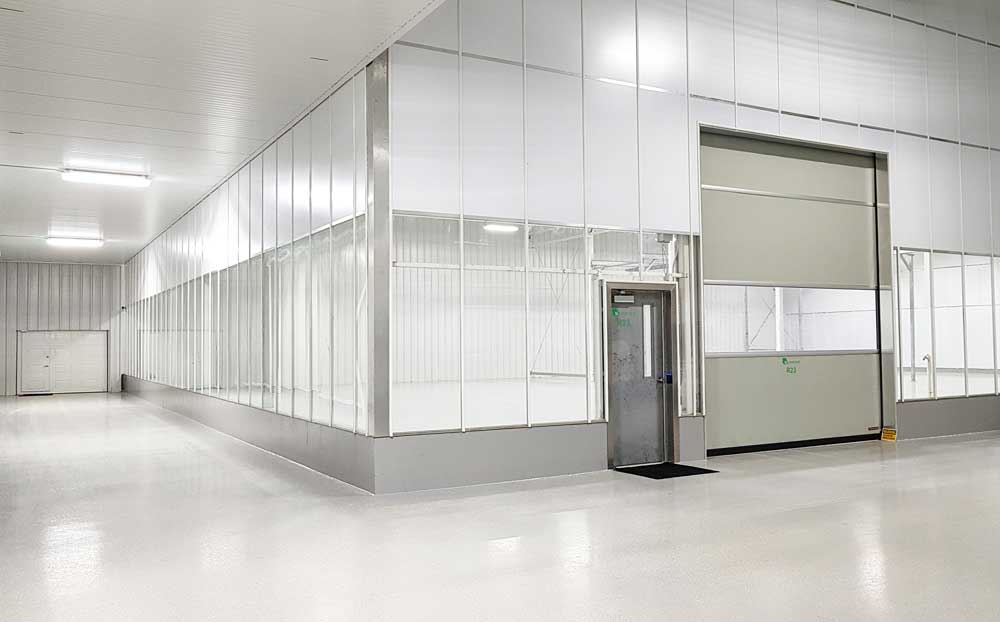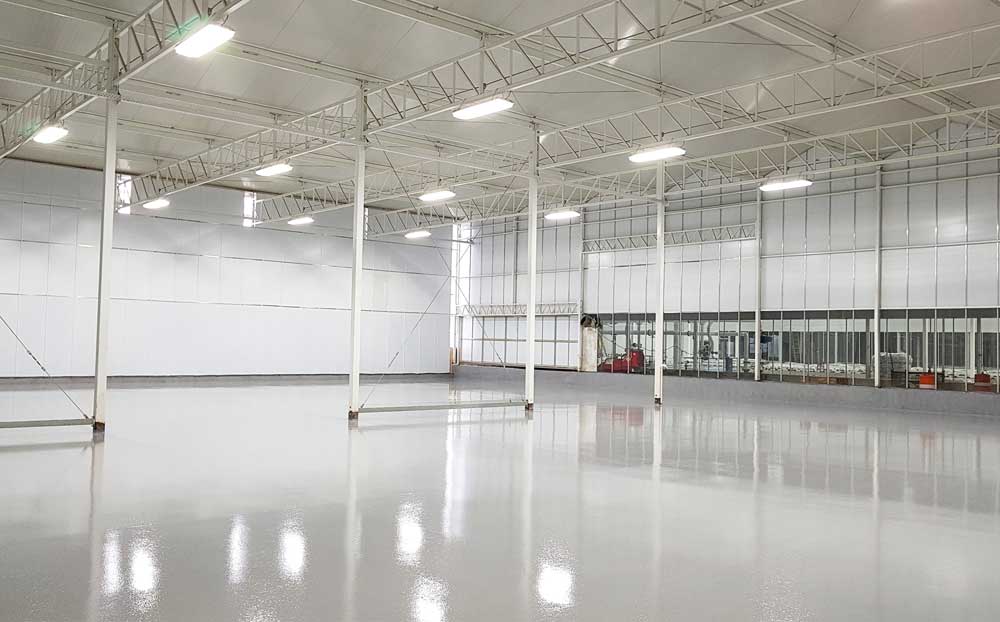 Polished Concrete or Epoxy Warehouse Flooring?
Epoxy flooring is the more durable option and is used frequently in heavy traffic areas. However, it is more expensive than polished concrete. Polished concrete offers low maintenance and cost savings over other types of flooring, however it cannot withstand as much traffic as epoxy flooring. Polished concrete provides a better life-cycle cost and can handle the weight of a forklift and other heavy machinery, but it is not resistant to acids and chemicals like epoxy is.
Benefits of 100% Solid Epoxy Warehouse Flooring
Benefits of Polished Concrete Warehouse Flooring
Our Seamless Warehouse Flooring Systems
We begin every new project with a free inspection to determine what needs to be done to achieve a durable, long lasting finish. During the inspection we will make suggestions for long lasting results.
We begin by repairing any areas of damaged concrete and fill in all cracks. Next, we use advanced grinding compounds and equipment to grind your floor to a smooth finish. A lack of floor preparation can lead to issues later down the line. The desired materials and high gloss finish is then applied to the floor to achieve a beautiful and durable finish. With minimal maintenance, your new floor finish will last many years and add value to your property.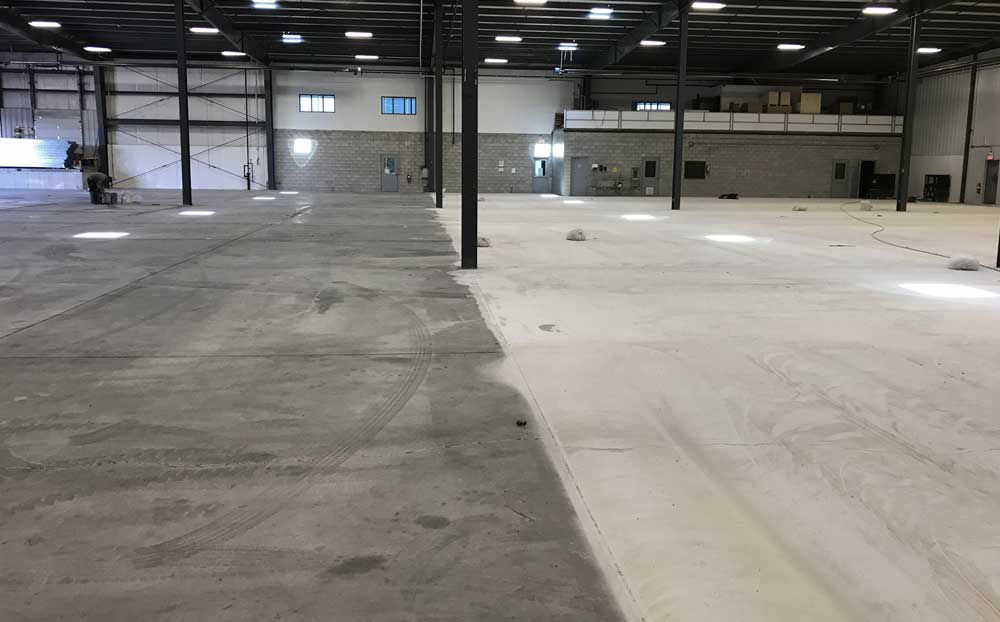 Castle Stone designs and installs Seamless Warehouse Flooring Systems. Whether you have cracks, breaks, or uneven floors, we can provide you with a permanent solution for medium to heavy traffic warehouses. Our highly skilled team will work with you to create a warehouse floor that is durable, safe, attractive, and easy to maintain. All of our flooring systems take into consideration the types of abuse your floor can expect, including chemical spills and heavy machinery demands.
Service Area
We service the Winnipeg, Winkler, Brandon, Portage la Prairie, and Steinbach Manitoba areas. For a FREE, no obligation quote on installing an epoxy warehouse floor or polished concrete flooring, call us at 431-775-5546.