Polyaspartic Flooring Systems
High Quality Polyaspartic Polyurea Floor
Coatings Installed in Just One Day.
Enhance the Aesthetic Value of Your
Concrete Surface.
Polyaspartic Floor Coatings, Winnipeg
Castle Stone Concrete offers high quality Polyaspartic Floor Coatings in Winnipeg and the surrounding communities in Manitoba. Polyaspartics is a technologically advanced resin that combines all the advantages of other epoxy and urethane coatings.
Why Choose Polyaspartic Floor Coatings?
Polyaspartic resin is similar to polyurethane and epoxy. It is an industrial hybrid coating that is highly durable and high-performance. It is also scratch and chemical resistant, anti-slip, and has superior adhesion to concrete. Unlike epoxy and polyurethane coating systems, polyaspartic floor coatings can be installed in just hours, not days.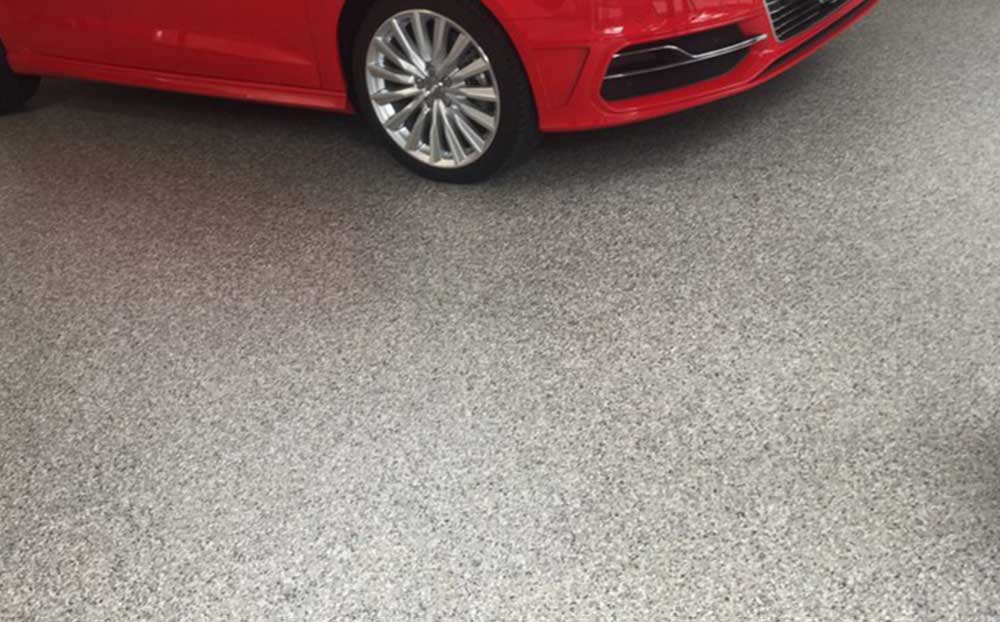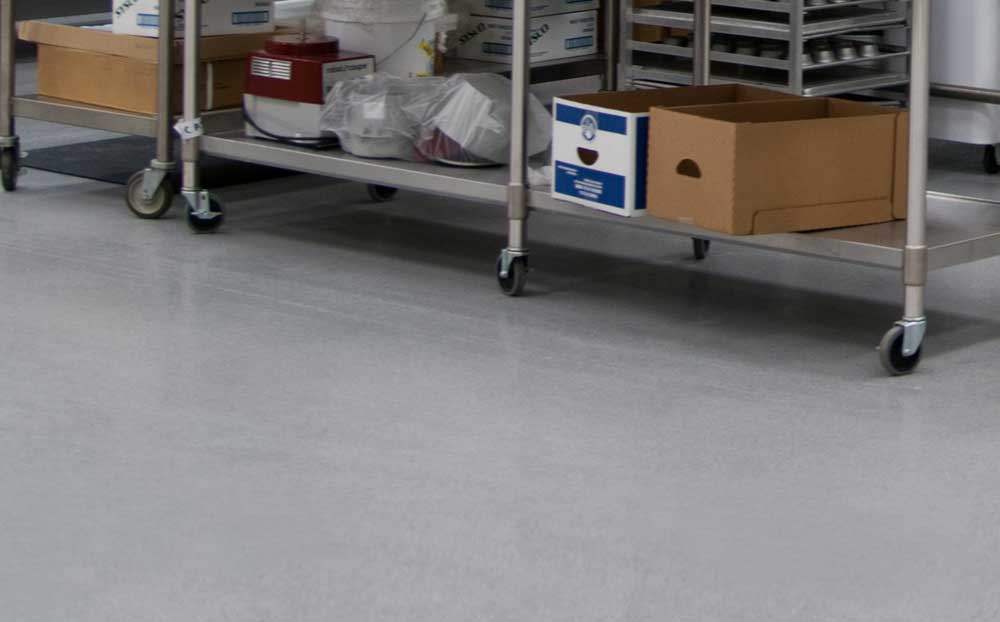 We believe that the polyaspartic floor coating system is a superior concrete application to other floor coating systems. We are highly experienced at installing this type of flooring solution to ensure your concrete surface looks great and is highly durable for years to come.
Advantages of Polyaspartic Resin
Polyaspartic floor coatings, in addition to their durability and resistance to various chemicals, has advantages that make it the better choice for refinishing your concrete floors.
Our Polyaspartic Installation Process
At Castle Stone, we use a dust free industrial grinder to prepare your concrete floor. The grinding head consists of diamond blades that lightly cut your floor's surface preparing it for maximum adhesion. During the process, old stains and coatings are removed before the polyaspartic resin is applied.
Generally, we apply polyaspartic floor coatings in two stages. After careful floor preparation we apply the first coat which is a primer combined with (if desired) the colour coating. Shortly after that, a clear coat is applied completing the sealing process. This two-part system infuses into the concrete surface for a tough durable finish that can repel oils and other stain-causing chemicals.
For a FREE, no obligation quote give us a call at 431-775-5546. Proudly serving the Winnipeg, Winkler, Brandon, Portage la Prairie and Steinbach areas.