Commercial Epoxy Flooring Solutions for Winnipeg and Surround Areas.
Aesthetic and Chemical Resistant Floor Coatings for Different Commercial Applications
Commercial Epoxy Flooring – Attractive, Durable & Low Maintenance
The commercial epoxy concrete floors we prepare in the Winnipeg, Winkler, Brandon, Portage la Prairie, and Steinbach regions are aesthetically pleasing and resistant to chemicals, scratching, and are waterproof. We also make sure they are safe by adding a slip-proof additive. For all of our commercial flooring projects we use premium products that include 100% Solids Epoxy for high end coatings that are long lasting.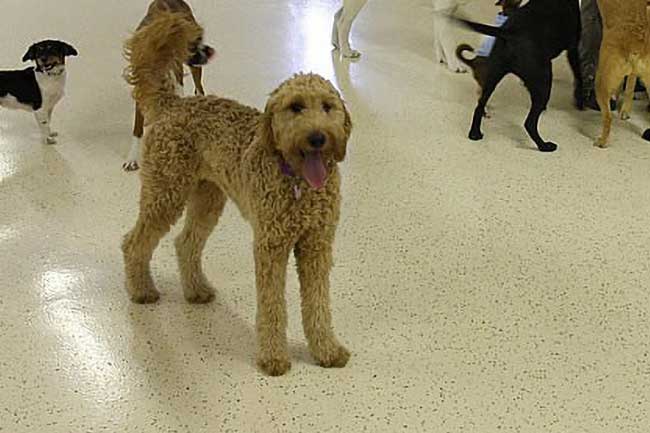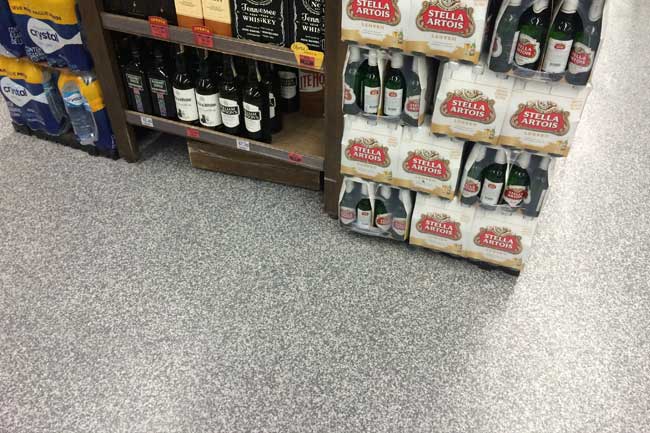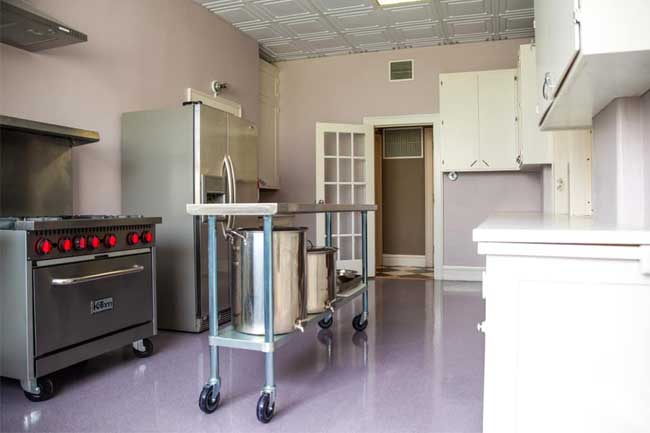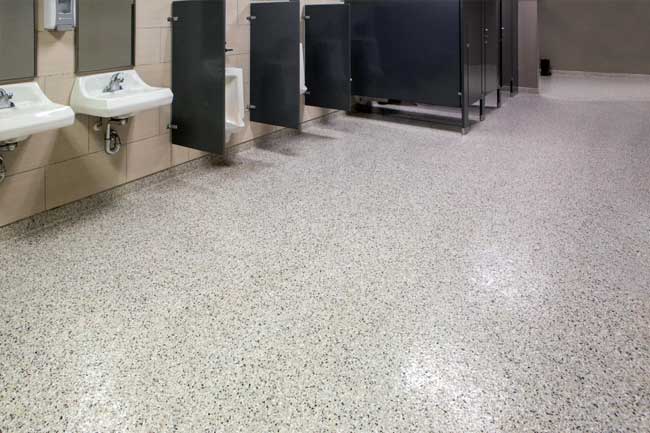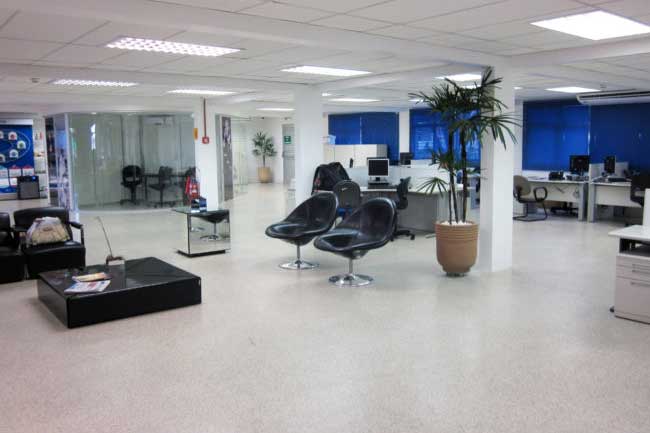 Commercial Epoxy Flooring Solutions
Choosing the right commercial concrete floor solution is all about selecting the right coating that is best suited for your specific environment. Generally, there are four types of commercial floor finishes we install: Epoxy, Polyurethane, Polyaspartic, and Polished Concrete. In many cases we use 100% epoxy solids with a urethane sealer for exceptional abrasion and chemical resistance. This two coat system increases the life of your floor and provides a beautiful high gloss finish.
Commercial Epoxy Flooring Applications
Retail Outlets
Commercial Kitchens
Hospitality Industries
Food & Beverage
Warehouses
Manufacturing Plants
Automotive Centers
Heavy Industrial
Health Care Facilities
Laboratory Facilities
Pharmaceuticals
Pet Care Facilities
Benefits of Commercial Epoxy Flooring
Commercial Epoxy Flooring Process
For every commercial project we begin with a free inspection to determine what needs to be done to achieve a durable, long lasting finish. During the inspection we will make suggestions for long lasting results. We begin by repairing any areas of damaged concrete and fill in all cracks. Next, we use advanced grinding compounds and equipment to grind your floor to a smooth finish. A lack of floor preparation can lead to issues later down the line. The desired materials and high gloss finish is then applied to the floor to achieve a beautiful and durable finish. With minimal maintenance, your new floor finish will last many years and add value to your property.
Commercial Epoxy Finishes
Some of the more popular commercial concrete flooring applications now include seamless vinyl colour chips or quartz granules, multi coloured stains, metallic pigments, and theme matching colour combinations. With an endless range of color-styles, texture, size and blending options, commercial flooring systems are becoming more customized.
In commercial settings image is important. If you are uncertain about the look you are trying to achieve, we can recommend some options and products that can enhance your image and protect your facility's architectural value. Floor colors and designs can draw attention and influence traffic flow as well as reflect light and brighten areas.
Epoxy floor coatings work well in commercial spaces such as retail, galleries, and restaurants. The colored epoxy decorative coatings bring texture and depth while illustrating the artistic viability of the floor. Our commercial flooring solutions include decorative resinous flooring and polished concrete flooring.
Service Area
We service the Winnipeg, Winkler, Brandon, Portage la Prairie, and Steinbach areas. For a FREE, no obligation quote on having epoxy floor coatings applied to your concrete floor call us at 431-775-5546.